PRINTABLES
Get the SVT Lifestyle Planning Printables!
$9.99

31 beautifully designed pages for you to track symptoms and habits to
identify potential causes for your SVT.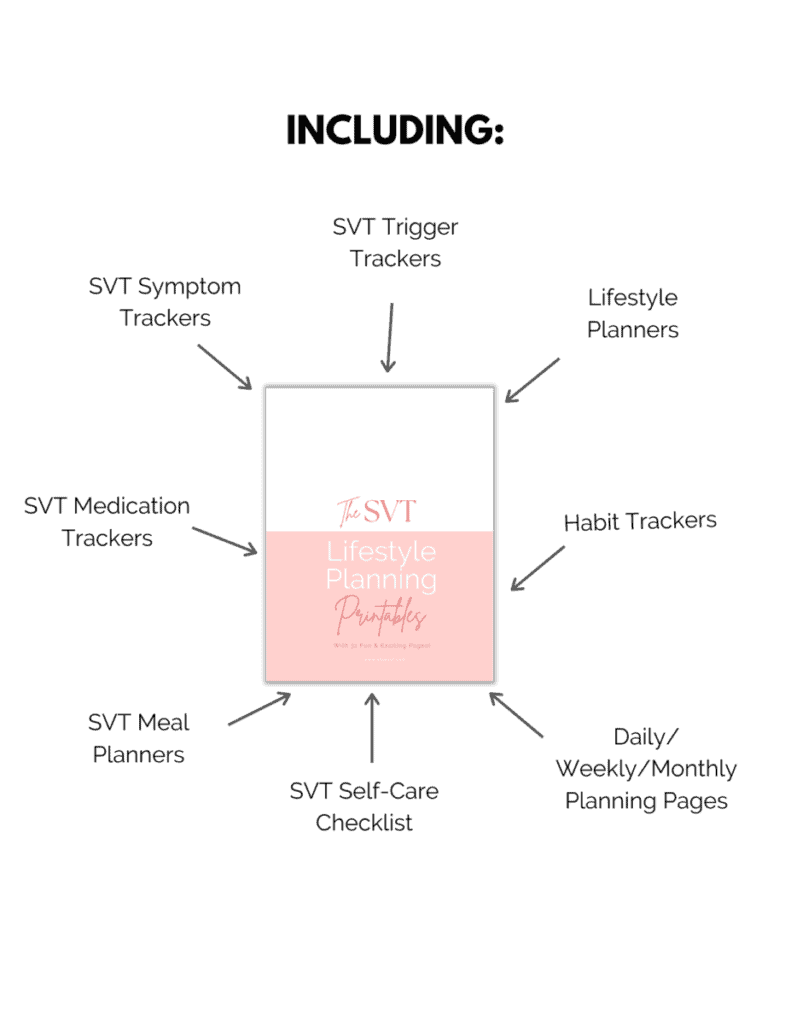 BONUS!
The 2023 Planner with 30 dated pages to organize your entire year!
You are going to love your Printables!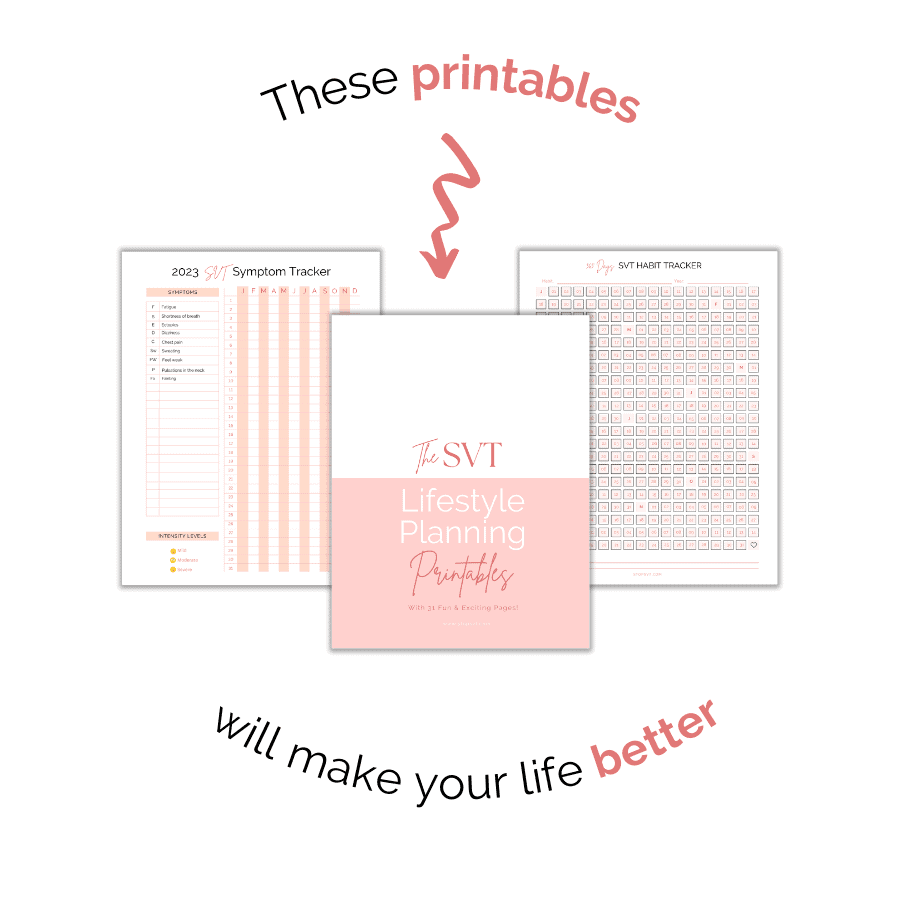 BENEFITS:
Discover potential triggers for SVT episodes
Get proactive about your health and well-being
Understand your SVT better and take steps to manage it
Create new lifestyle habits to reduce SVT episodes
Track your symptoms, triggers and habits to find the root cause of SVT
Reduce the impact of SVT on your life
Help reduce stress and anxiety by documenting progress
Empower yourself with knowledge about your own physical wellness
Provide valuable long-term insight into SVT


No, thanks. I don't want to discover how different aspects of my life are related to my SVT. Back to blog.